Class of 1964 Warriors
A Dan Loring Blurb about the Good ol' Days
Our classmate Dan Loring shared the following memories of Beverly Hills Plaza. As Dan states below, "
It was fun to create this little blurb about the good ol' days. Now it is your turn to send me some stories. If we get enough, I will add page 3. Did your mom ever pick up a prescription at Varly Drug and then take everyone to Rose Lodge for a big chicken dinner? John King found one of these pictures and said he went to Big Chief and bought some records there." Send your stories to
danforth@dloring.com

.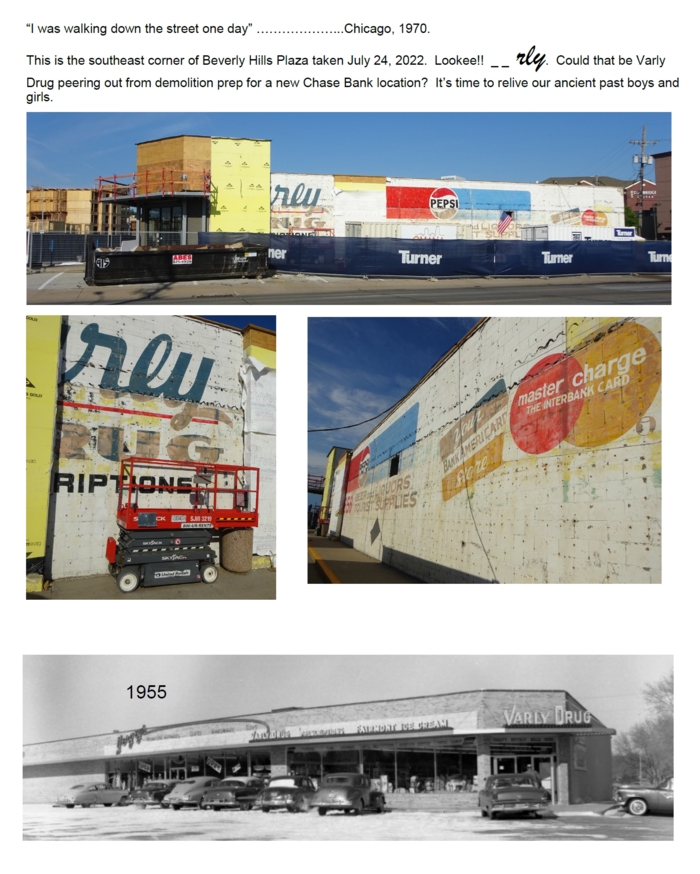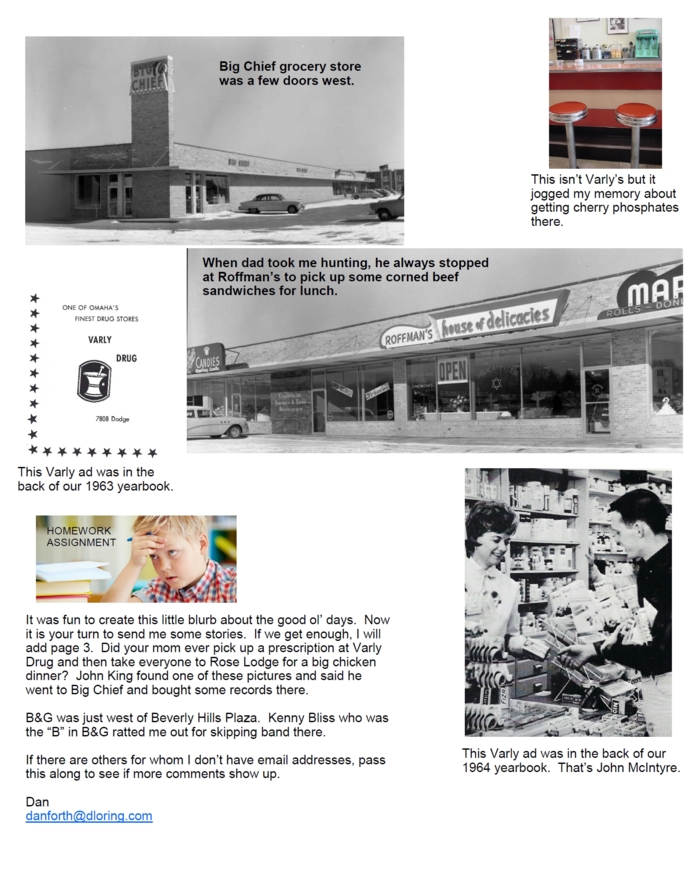 THANK YOU – Thanks to all of you who have joined your Westside High School Class of 64 website. Because of you, this website has proved quite successful. Your Reunion Committee appreciates your continued use of the site for classmate communication, sharing and updating your changing contact information.
JOIN - Haven't Joined Yet! Please consider joining. That way you will have access to all the neat features your Reunion Committee has made available to you; Yearbook, Commencement Brochure, Historic Reunion Galleries and Profiles, Fun Photo, Fun Videos and Music links to our past. These webpage features are otherwise locked out to you until you join. Click on "Join Here" at the bottom of the "Classmate Login" box at the upper right. Then find your name and click on it. Follow the instructions from there.
HELP – Check out the "Website Help" button on the above navigation bar to answer most of your questions and to improve your use of the website.
YOUR HELP and FEEDBACK – If you have any information about our missing or passing classmates, please share even the smallest piece of information about them by sending a
Contact Us
message. Also we will appreciate any classmate feedback concerning this website.
We have had 68,424 visitors to our website