Class of 1964 Warriors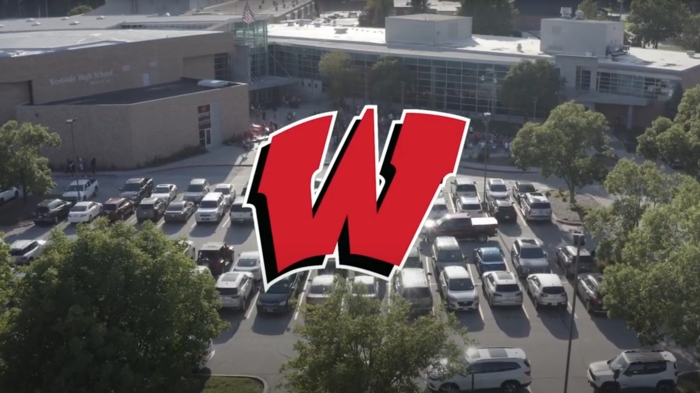 NOW THAT YOU ARE ALL "PSYCHED UP"!!
READ ABOUT YOUR UPCOMING 60th REUNION
AND BEGIN YOUR JOURNEY
A fillable flyer/registration form for our 60th Class Reunion is in the link below. We are way out in front of the event timewise so you can prepare and plan to attend. Give up 1 Starbucks latte per month until the event and you will be home free on the cost. For you big time INVESTORS, send in your reservations and checks now. For others who think they will attend, in your downloaded form, check the CIRCLE in the middle of the form and place an "X" in the box. You can also fill out your contact information too. This will help the Committee understand your interest in the 60th Reunion.
Click on the following link below to fill-out and save the Flyer-Registration form as a PDF to attach to an email to Dan at
danforth@dloring.com
or print a paper copy of Flyer-Registration form, fill it out, and mail to the mailing address listed on the form, which is Dan's address.
Or Click Flyer Photo Below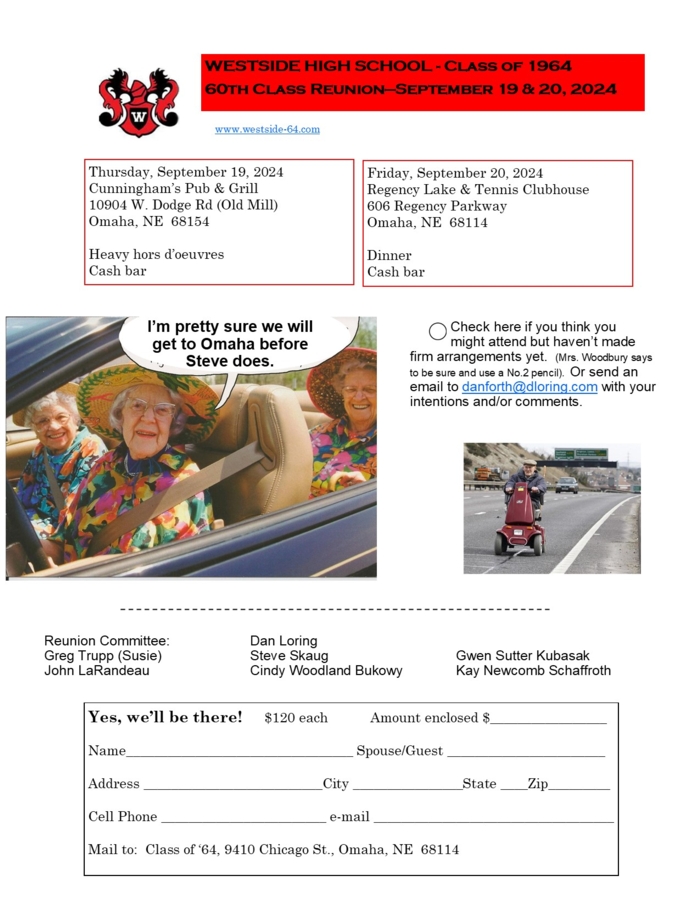 THANK YOU – Thanks to all of you who have joined your Westside High School Class of 64 website. Because of you, this website has proved quite successful. Your Reunion Committee appreciates your continued use of the site for classmate communication, sharing and updating your changing contact information.
JOIN - Haven't Joined Yet! Please consider joining. That way you will have access to all the neat features your Reunion Committee has made available to you; Yearbook, Commencement Brochure, Historic Reunion Galleries and Profiles, Fun Photo, Fun Videos and Music links to our past. These webpage features are otherwise locked out to you until you join. Click on "Join Here" at the bottom of the "Classmate Login" box at the upper right. Then find your name and click on it. Follow the instructions from there.
HELP – Check out the "Website Help" button on the above navigation bar to answer most of your questions and to improve your use of the website.
YOUR HELP and FEEDBACK – If you have any information about our missing or passing classmates, please share even the smallest piece of information about them by sending a
Contact Us
message. Also we will appreciate any classmate feedback concerning this website.
We have had 83,360 visitors to our website